Odor Removal
Back To Our Services
Our company offers an array of professional odor removal services to help abate any lingering smells in your commercial or residential property. We can find the source of the odor and remove it effectively.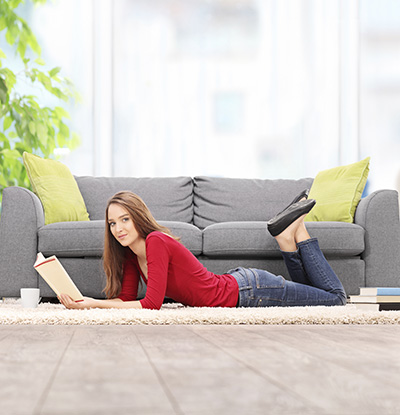 We Treat The Odor At Its Source
If DIY cleaning solutions aren't effectively combating a bad odor, a wise option is to hire a professional. Our technicians have the specialized knowledge required to clean your soiled carpet, upholstery, and tiles efficiently, as well as remove any traces of mold found in affected surfaces. Unwanted smells aren't something that you should be dealing with long-term. That's why our company provides you with expert odor removal and cleaning services to make you breathe a whole lot easier, literally.
Carpet, Grout, and Tile Surface Cleaning Services
Keeping your surfaces clean is incredibly hard work. That's why our technicians are equipped with professional grade tools and cleaners containing eco-friendly materials that effectively combat surfaces containing any unwanted odors and stains. For proper odor removal, we offer dry and steam carpet and upholstery cleaning services that will remove dirt, grime, and urine accumulated over time. Furthermore, our technicians are well-equipped to deal with tough to remove dirt and contaminants found in grout and tiles. Rely on our company to take care of the heavy labor as we have the expertise needed to properly deal with problematic surfaces, leaving your commercial or residential space smelling fresh and new.
Mold Remediation and Removal Services
One of the biggest culprits in hampering interior air quality is mold. For people with asthma or allergy sufferers, mold is very detrimental to their health. While it's easier to clean dirt, grime, and other contaminants from carpets and other surfaces, mold is an exception. From tile, grout, drywall, and wood, we provide mold remediation and removal services to ensure that your space is a breathable—and habitable—one. Please note that no matter how many treatments your carpet has, it's next to impossible to get rid of black mold on a carpet. The best way to treat mold on a carpeted surface is to remove it entirely.
Hire Our Odor Removal Professionals Today!
Call us to have our professional technicians deal with those offensive odors. At Carpet Cleaning San Mateo, we want your space—whether it be at home, in the office, or anywhere else—to be a habitable one.
Call us now.